John Del Pizzo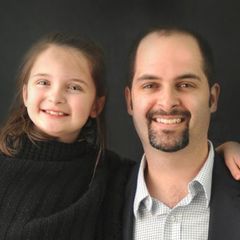 John Del Pizzo currently serves as the head of Product Management for IBM Sametime, IBM's communications software. Over 32 million people across thousands of enterprises run their businesses more efficiently with Sametime's real-time communication services - presence awareness, instant messaging, online meetings, voice and video conferencing.
As Program Director for Social Communications, John is also helping IBM customers explore the intersection of social networking, analytics and unified communications. By shifting the emphasis from 'reach to relevance', our customers can drive faster, better, and more comprehensive business decisions and outcomes.
John has over 15 years of experience in the technology industry, holding sales and business development roles in several startups prior to joining IBM. He earned his MBA from Carnegie Mellon and has a BA in International Relations from the University of Pennsylvania. John currently resides in Broomall, Pennsylvania with his wife and three children.
Segui la mia sessione: