I do remember like it's yesterday the first time I've met
Bruce Elgort
in real life: it was in Dublin in 2008, I was trying to introduce myself when he said something like "I know who you are, I read your blog!" changing forever my idea of the impact of dominopoint on the yellowverse.
I've seen Bruce putting an incredible, invaluable effort in
OpenNTF
leading it's grow it into the constellation of resources that we all know and use today and he's also been a role model, an advisor, a tutor and a friend for many of us; Bruce is stepping down as a chairman of OpenNTF and today we all say thank you Bruce, for everything you've done for the community in all these years. Things that goes over the stuff that we can see online, but for the impact that you, knowing or not, had on the life and career of so many of us.
And it's with a bit of envy for his students that I see Bruce in his new career as Teacher at Clark College in Vancouver, they are so lucky to have him as a Teacher, I wish I had teachers like him when I was younger.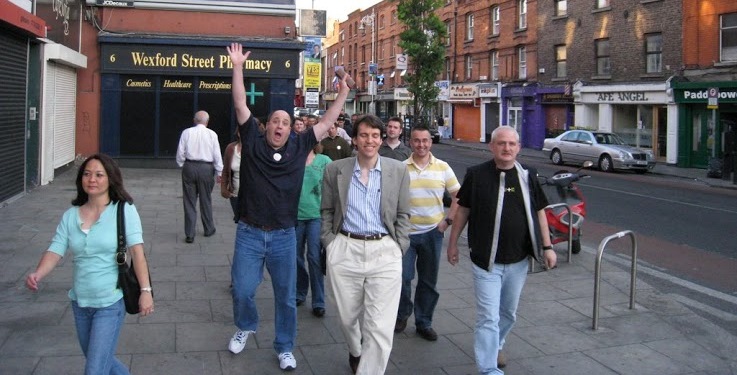 Pictured: Bruce being Bruce in Dublin, 2008.