The good guys form around the world took over on the work of Ben Langhinirichs and offered the
unofficial IBM Connect session database
, a great tool to help stay organized and plan our own activities on the conference.
We at Dominopoint user group wanted to help and give back to the community, so we made the mobile offline version of the
unofficial IBM Connect session database
.
We made a web application that you can use offline and can work on any device that supports modern web technoligies: whatever your device, whatever the operanding system or the browser, mobile offline agenda for IBM Connect should work and support you with the conference sessions data even when you can't access the internet.
You can browser the sessions by day or by track, or see all the session in one page and search of the contect you need: on session pages you'll see all the details about the session, most of the time including a map of the session location.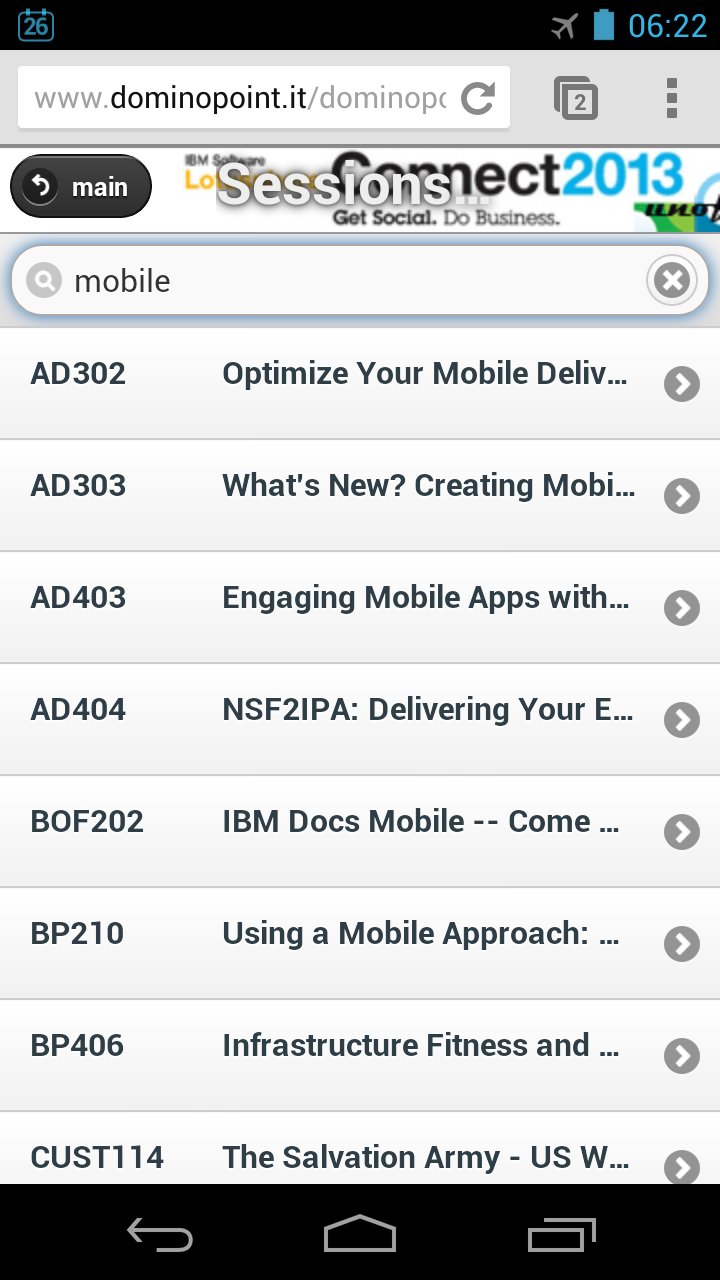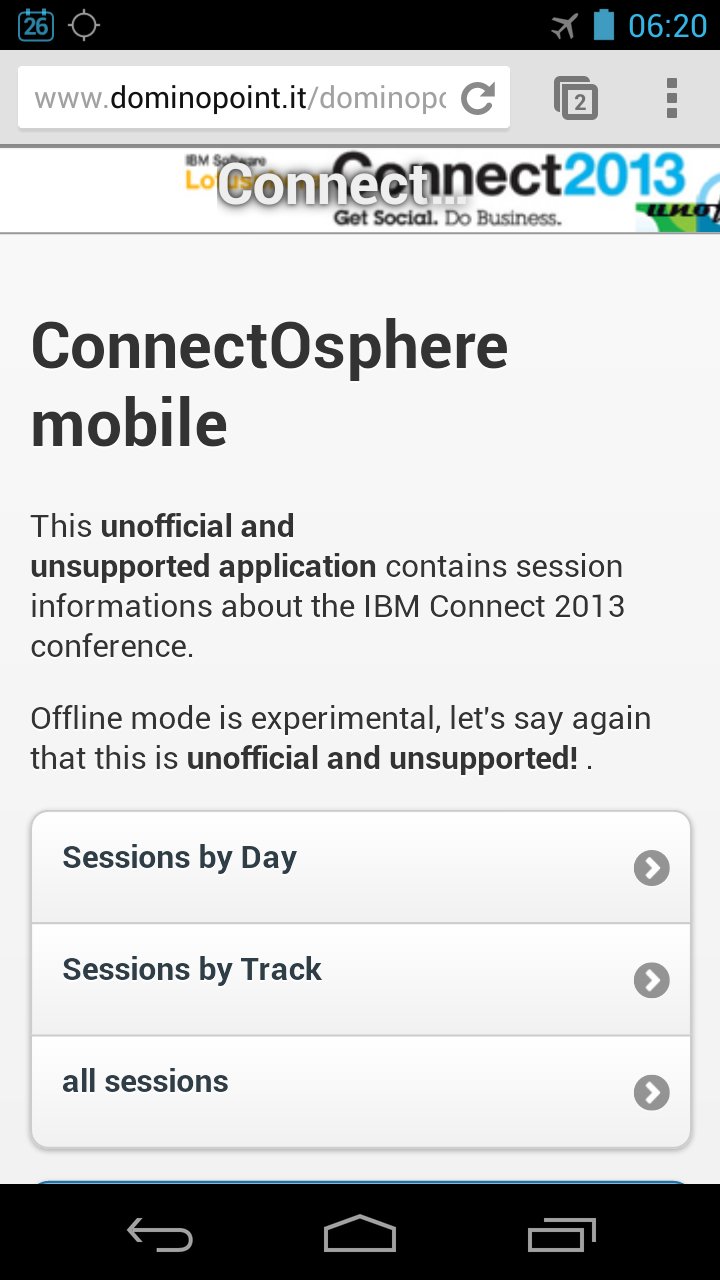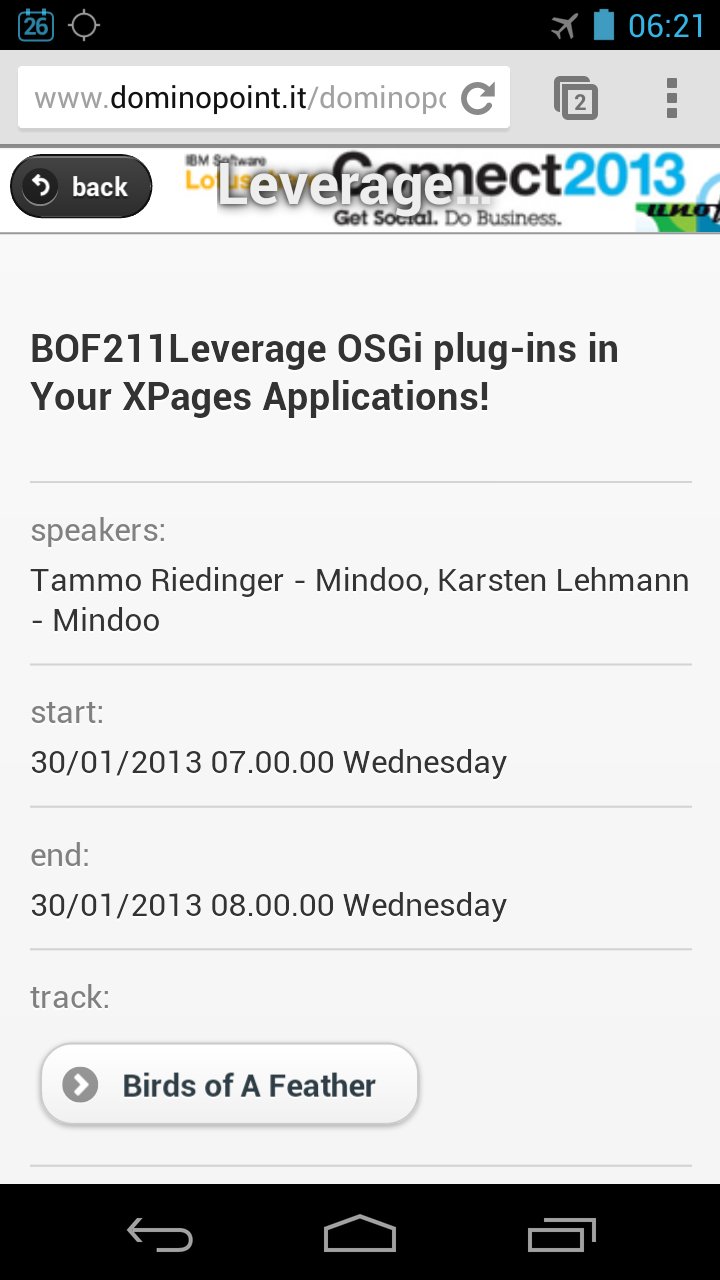 The "offline mode" from the main page lets you download the content database: as soon as the content is downloaded you will be able to use the mobile session app even without internet connectivity.
This app is unofficial and unsupported, but feel free to drop me a line at giuseppe.grasso@gmail.com if something do not work.