Sono sui divani riservati ai blogger in attesa dell'inizio del keynote, che potete seguire in
streaming live
, dal liveblogging di
lotuspherelive
e dal mio liveblogging in questo post!
8:36 Kristen Lauria (vp Marketing annd channel) sul palco. esordisce con un paio di numeri, 9500 blog post e 23000 tweet su in questi giorni su lotusphere 2011!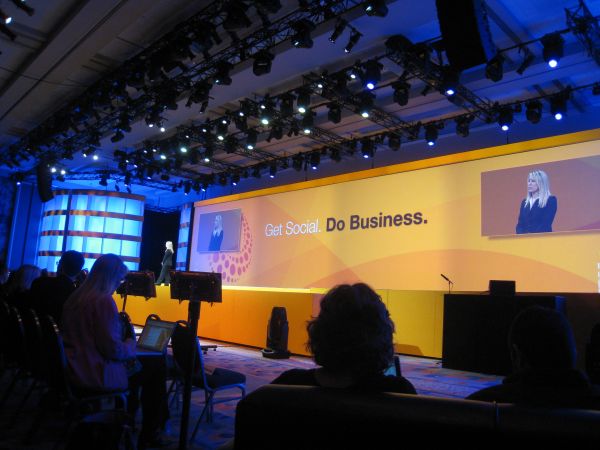 Andrew McAfee del MIT "weak ties are strong", (i legami deboli sono robusti) bel concetto.
Crowds can be very wise, tipo wikipedia
"market self organize" (ok, su questo non sono proprio d'accordo, è certamente la vision americana)
With More Eyeballs, More Bugs are Shallow
there are diamonds in the social data mine (esempio: twitter per fare predizioni sul box office x i film)
conclusione: Being social benefits individuals... assolutamente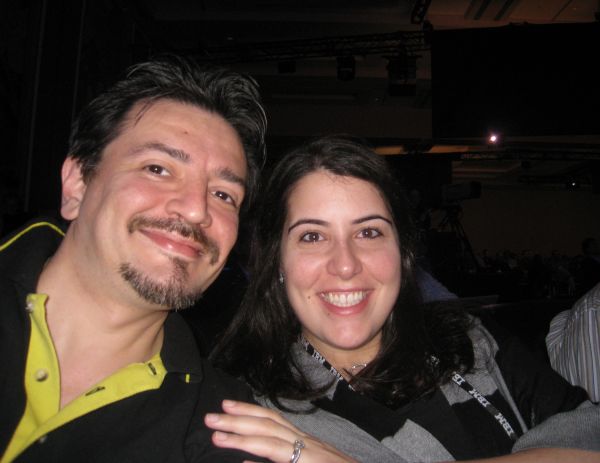 Suzanne Livingston è venuta a sedersi vicino a me :-)
panel! (ok questo panel è abbastanza interessante)
il social un po' su tutto il portfolio ibm
interazioni fluide e consapevolezza situazionale, rendere semplice contuestializzare
combinarre analytics con social software
rational Michael O'Rourke
collegare connections (le commuinties) con i progetti in rational team concert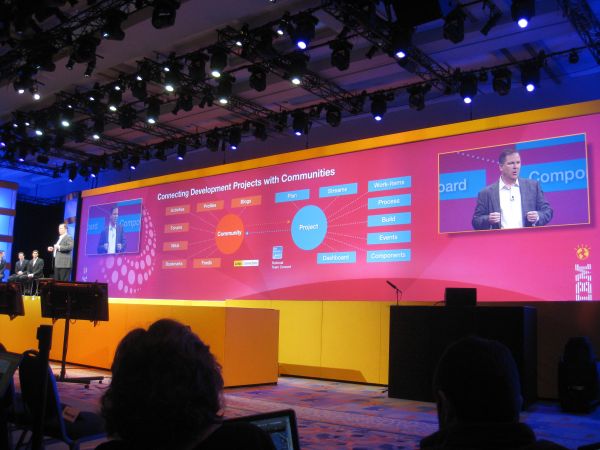 ehehe quando lo speaker dice "connections" Suzanne vicino a me dice "uuuhuuuh!"
demo di team concert, come i progetti si possono collegare alle community di conections, o usare i profili per trovare le chi ha le skill richieste per il progetto ecc. ecc.
in ibm +30% cycle time reductiom dei progetti, -20% di difetti, 50% asset reuse e 50% component cost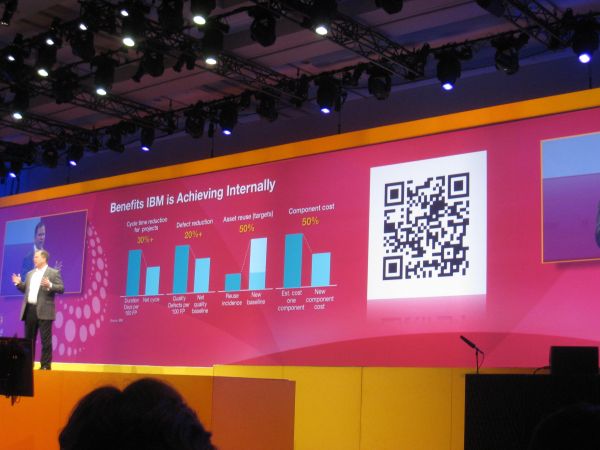 predictions..
we are going to get predictive analysis in the hands of the business user
Hardware and software will fuse together to provide capabilities out of the box to provide flexible deployment strategy
Irene Greif (ibm fellow, director collaborative user experience) on stage
parla dei tool social interni in IBM
ora ManyEyes, visibile all'esterno, per visualizzare dataset,
integrated view of data, physical , social, enterprise
progetto di ricerca: geodata crowdsourcing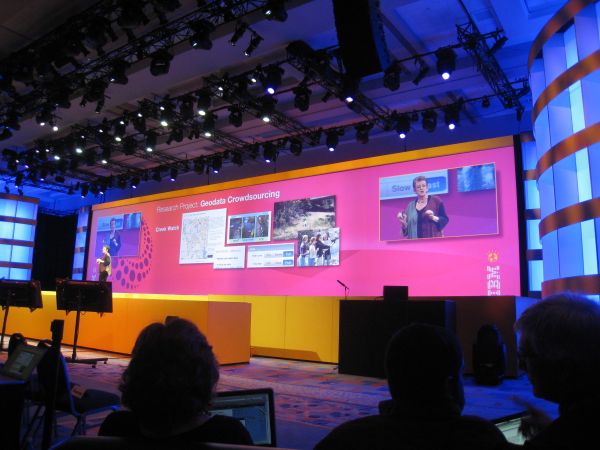 MoCoMapp, crowdsourcing2, sul mobile
Kristen back on stage a chiudere "get social. Do Business"