Oggi è uscita la nuova release di VOP da installare in casa con P/N CNL9UML che richiede un server Domino 9.0.1FP9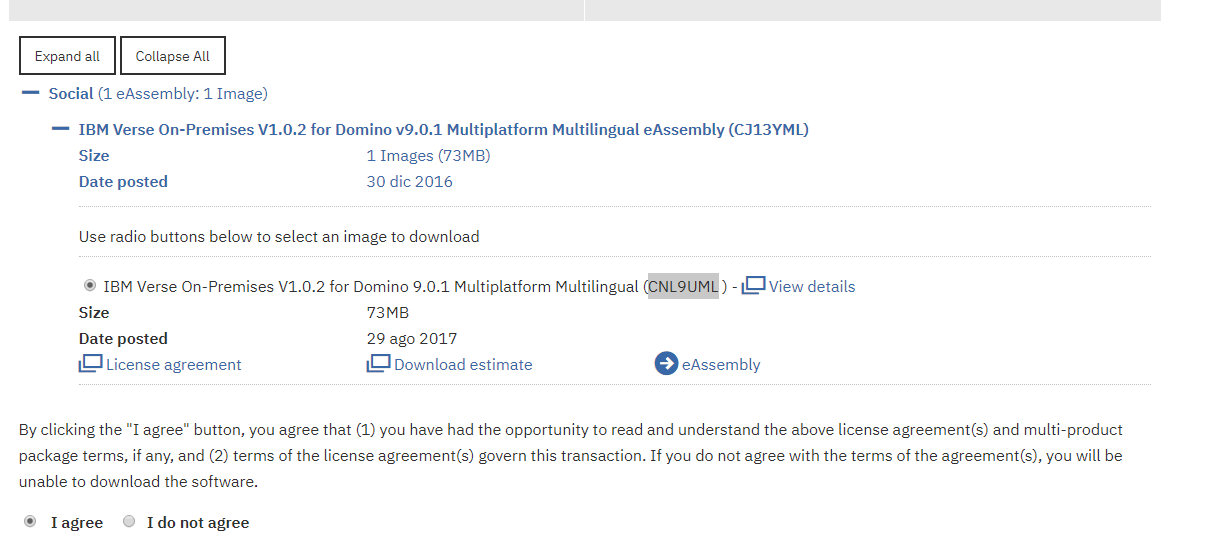 Tra le novità di questa release
Verse On-Premises V1.0.2, new capabilities include:
Calendar Inbox. Make better decisions when responding to calendar notices by viewing your calendar at the same time. The new Calendar Inbox organizes all your calendar notices in one convenient place.
Preview attachments. You can instantly view Microsoft™ Office, OpenOffice documents, and PDFs in Verse On-Premises. View documents, spreadsheets, and presentations in Microsoft Office binary formats such as .ppt and .doc; OpenOffice formats such as .odt and .ods; and Microsoft Office XML-based formats such as .docx or .xlsx.
Password synchronization for encrypted messages. When reading an encrypted message, Verse On-Premises will prompt you to enter the Notes password, if the password entered does not match the HTTP password.
Support for IBM Connections V6.0. Entitlement to IBM Connections V6.0 Files and Profiles are extended to IBM® Notes and Domino users through IBM Domino V9.0.1 Feature Pack 9.
Extensibility and Application Registry. You can create, register, and deploy additional features in Verse On-Premises that are suited to your needs. Using Verse On-Premises extension points, you can integrate Verse On-Premises with your applications. Extend Verse On-Premises by designing new actions that users can take when reading or composing an email.