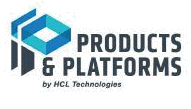 Dear Dominopoint users,
after your emails and reports and doubts about Notes and Domino feature and future, we have collected the most common questions and submitted them to HCL in the begin of November 2018.
(We remind you that in September 2017
HCL signed an agreement with IBM
to carry out for the next 15 years at least the products Notes, Domino, Verse, Traveler, Sametime)
Richard Jefts
from HCL replied to us (which we remember to be the General Manager / Vice president of
HCL collaboration of division Product & Platform
)
Here below are the questions and answers submitted to HCL
--------------


HCL STAFF

Q: HCL on how many people can count to bring them forward and what are the size of the different development teams for each product?
A:
We can't provide this information at this time.The important thing is that HCL is hiring and investing in the portfolio. In fact, we moved 350 engineers from IBM to HCL CWP last year, and then, we've added 70 more, and we have another 90+ open recs.


Q: Will you eat your own dog food and deploy notes internally company wide?
A:
We like to reference it as drinking our own champagne. Yes, as an example we are working through leveraging Sametime now and will continue to implement our products company wide.


ROADMAP


Q: What are HCL long term plans for the platform ? Do you have and when will you provide a roadmap for a Notes Client and Nomad/IDMA, XPages, Domino Server?
A
: The Domino V11 roadmap will revealed at a high level during
IBM Think 2019
(12-15 February 2019)! IBM is in the process of planning and scheduling the V11 Jams that follow a similar process we did for V10. However, the format of the workshops is entirely new. Sign up for the Destination Domino newsletter (
ibm.com/destinationdomino
) for more information as it becomes available.
HCL and IBM work together to prioritize the features, while also taking the development process into consideration. Having finished V10 and established a baseline, the combination of the input provided by the community into Aha (
domino.ideas.aha.io
) and the up coming V11 Jams will help us understand what is important to our customers for applications and mail.


Q:
Verse web is a beautiful product but incomplete because many features are missing. when will the development be completed? (es: offline, cards, contacts,extension points, archive availability etc. )
A:
VOP is delivered on a quarterly basis. In 2018 we have delivered many highly requested features such as, 30 days of offline support, hook on send extensions, branding capabilities, and mark subject confidential. We are continuing to iterate and deliver new features in each release. It is our goal in 2019 to deliver many of the features that are present in iNotes today.


SUPPORT

Q: Will you offer support directly?
A:
Yes, we do for HCL washed products such as HCL SafeLinx.


Q: If you will do, knowing IBM support, what do you plan to do to better support as HCL?
A:
We have a transformative initiative underway we call Support 2.0 that's focused on leveraging modern technologies such as crowd sourcing, chat, email and exposing the customer data to our support reps so they know more about the customer's specific environment and can provide solutions faster


Q: With the FPs of the v10 will you introduce new features as with the recent Feature Pack of 9 or will you return to the "old" Fix Packs that only corrected existing bugs?
A:
We heard loud and clear from the community that you like the investment being made in the Domino portfolio. Being an agile development team, we want to provide important functionality as quickly as possible. For example, for Verse on Premises, Verse Mobile, and the new Domino App Dev Pack, we have quarterly releases. For the core Domino product, we are looking at ways to provide new functionality sooner. Stay tuned


Q: Many are demanding smart support for problems. connect to the customer with Teamviewer for example. Sending logs is exasperating many times and requests remain hanging for days for critical situation..Does HCL not think about taking support in the first level or the quality of this?
A:
We recognize this as an area of improvement


FEATURE/CLIENT


Q: Will you support SNI on TLS for Domino?
A:
We do not have our final feature list yet for V11. Please use Aha ideas portal to let us know what you want and why.
domino.ideas.aha.io


Q:
Will you improve the graphic appearance of the notes / mobile client?
A:
This is a top priority of V11


Q: On mobile many require the ability to have multiple profiles with the native app (one to read the mail info @, sales @) instead it is all binding to 1 profile only. do you plan to implement the possibility of having multiple profiles on mobile?
A:
We do not have our final feature list yet. Please use Aha idea portal to let us know what you want and why


Q:
The client was light when there was no Eclipse with all its infrastructure behind it. Will the V11 client abandon Eclipse and will it be fast? If so, how will you handle the extension / plugin part (only reason in adopting eclipse)? Will it finally be 64 Bit?
A:
Stay tuned here. V11 Notes client on Windows will be 64 bit.


Q: What are the delivery times for Notes 10 on Mac, Language Pack v10 Italian (Q1) and IDMA?
A:
The dates are IDMA and the group 1 languages packs including Italian is TBD. However, the Notes 10.0.1 on MacOS will be available in Q4


Q: A Notes user can not yet save an inline image as a file in the body of a mail: is the change expected?
A:
We do not have our final feature list yet. Please use
domino.ideas.aha.io
to let us know what you want and why


Q: On the client side we have not seen great aesthetic / functional improvements and this weighs on users' perception of product developments. We know that there will be a new client with v11 but do you plan to release intermediate developments to show that the product is evolving?
A:
The feedback we received was overwhelmingly positive for V10. However, IBM and HCL recognize that V11 needs to make big strides to improve the user experience for the business user, developer, and administrator. When you participate in the V11 jams, you will notice a big emphasis in this area. Stay tuned


Q: The investment made in the Domino 10 server is very promising, but the way to go is long to make it more flexible (EWS support for example). there are many positive comments on this aspect but do you think of opening at the support of third-party mail clients on desktop and mobile, such as thunderbird, apple-mail, outlook, and others?
A:
The Domino strategy is to be Open and Integrated with a broader ecosystem such as Microsoft across many areas of functionality, including third party mail clients. We are looking into the possibility of adding EWS support in V11


DEVELOP/XPAGES


Q: Designer v10 is disastrous, so many things done in XPages do not go (actually the problems started from FP10) do you think to update eclipse and improve the designer both for functionality and usability (eg: multiple windows)?
A:
Above you wanted us to remove eclipse from the client. Please help us understand if you believe we should invest or remove?


Q:
What happened to the old Irish XPages dev team (Martin, Eamon, Marie, Brian etc)?
A:
While XPages is part of the IBM Domino portfolio that HCL develops, We can not comment on IBM people.


Q: Today XPages are the only mature web domain tool (not in beta), do you have a team dedicated to XPages? Will they have a future?
A:
Improving As part of the V11 roadmap, We are evaluating how to evolve how Domino apps get built and deployed, this includes investment in Xpages.


Q: Think of further developments in the NoSQL aspects of NSF improving domino query language (es graph database ecc)?
A:
Yes we have future plans for DQL and are looking at other enhancements to the underlying Domino database engine such as Search


Q: Have you considered making open source all or parts of the product?
A:
We have done evaluations of making various parts open source. This will be something we continue to evaluate


PARTNERSHIP HCL


Q:
are you thinking of a program dedicated to HCL partners? IBM's partner model is very difficult and expensive for those approaching compared to other vendors. especially for a product like Notes and Domino that has become very vertical
A:
Yes, we have established a Partner program for HCL products, and will be rolling this out over the upcoming month. If you're interested please contact us


Q: are you planning a program dedicated to HCL design partners?
A:
Yes for HCL offerings


Q:
are you planning to offer solutions based on the IBM Domino core and Notes directly with another name? if yes with which sales models? of licenses etc ..?
A:
TBD. No comment at this time about future offerings


Q:
IBM does not believe in ICS. Will there be a future without IBM with partners? But an HCL that makes agreements with other vendors for the sale of solutions? (ie Amazon, Apple, for example?)
A:
We can't comment on IBM's business.


Q: HCL Nomad vs. IDMA : it seems clear that HCL wants to create its own network of partners. Is it a wrong perception?
A:
Irrespective of the offering, We believe having a partner ecosystem is critical


SAMETIME


Q: Sametime has remained far behind the competition, there is a long way to go. One of the market leaders is
https://zoom.us/
as well as the historic Cisco with WebEx and GotoMeeting. Do not you think it's appropriate to work on an agreement / integration with their products, rather than working on Sametime?
A:
We are looking at how to make ST more open to other vendors


Q: Sametime based on websphere is something expensive ... will you remove websphere and db2 from sametime and make it leaner in the 2019 V10?
A:
Yes we are looking at options to make the deployment easier. Go back and review the
Sametime web cast for more details


IBM FUTURE


Q: we have seen a decrease in the support of IBM to the communities over the last few years. What kind of relationship do you think between HCL and user communities?
A:
Both IBM and HCL recognize the importance of the community. During the last 12 months with IBM, HCL has been investing in re-engaging the community at user groups and with the CWP factory tour – visit ibm.com/destinationdomino for more details. We are hopeful to make progress with the communities and recognize their importance


Q: HCL will carry on HCL Nomad, and will provide IBM Mobile Apps ... it looks like there is an overlap of products. What does it mean? Will we have a future without IBM?
A:
These two products are essentially the same. IBM is offering IDMA to its customers that are current on S&S. Nomad will be for sale to customers who have lapsed, but still want or require this functionality.


Q: We understood that HCL is a reality with a lot of enthusiasm (it seems almost a start-up) and you feel a great desire to do. This is very positive. But how much influence does IBM still have in product choices?
A:
HCL and IBM are a partnership and work together on the roadmap and product direction for IBM offerings. We are partners and work closely on the vision and focus of development.


Q: We know that HCL did not take Connections, for what reason?
A:
We can't comment on products that are not part of our portfolio


Q: Have you taken charge of the development of websphere?
A:
We now have responsibility for dev/support for Portal and are focusing on a similar approach that we took with Domino. We will be conducting JAMs and outlining the core themes of focus and aligning to a major release


MARKETING


Q: Google and Microsoft are extremely aggressive on Marketing: what plans IBM / HCL have to work in this direction?
A:
Agreed – we have seen significant investment from IBM through-out the V10 initiative and the launch in October, and we are excited about the momentum in the market


Q: Customers tell us that the competition is constantly present in the company while ibm never goes there, hcl will develop in Italy a more effective commercial network?
A:
No comment. HCL works with IBM as its partner. It is important to know that HCL has a large development presence in Italy (BigFix, Solutions Team and UX are located in Rome). Italy is an area we believe there is growth opportunities and we will engage customers and partners



Thank you for the opportunity to provide the Italian community this information and we look forward to working with you all!!
Best regards -Richard Jefts
--------------
The Dominopoint staff and the whole Italian community thank HCL for answering the questions.
We remind at all that the release
10.0.1 will soon be released
(today in Gold build)