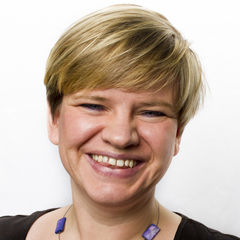 Femke Goedhart is a business consultant working for panagenda
and living in The Netherlands. She has been working with collaboration
software from Microsoft, Salesforce and IBM (ICS / ESS portfolio) focusing
on topics around collaboration, document management/ECM, process management
and social business adoption for the last 15 years. Her main focal points
are in social business and software adoption, strategy enablement, business
development, analytics, usability and requirements gathering. Bringing the
business side into the picture. Femke is a regular speaker, blogger and
part of the Social Connections organization team and has been an IBM
Champion for the last 5 years.
Segui la mia sessione: