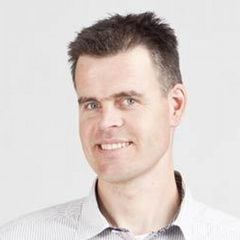 Frank van der Linden (Utrecht, Netherlands) is an Freelance Java/Web/XPages developer at his own company, elstar IT.

Starting with Lotus Notes 4.5.x. development, he evolved to very experienced Java front end developer with XPages knowledge.
For OpenNTF Frank is a frequent contributor.
In 2016 Frank was part of the winning team of the ICS worldwide Development Competition.
Frank is an experienced speaker. From 2011 he spoke at several international events, like Engage, IconUK, DanNotes, EntwicklerCamp, SnoUG and more

And he was an IBM Champion 2013 and 2014.

In his spare time Frank is doing a lot of running and mountain biking (and then I mean a lot).

Segui la mia sessione: